Registration ends soon, limited spots available.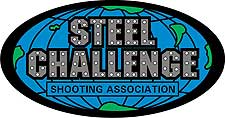 Frostproof, Florida – Shooters from around the world will demonstrate their skills with the pistol July 17 – 20 at the 2013 Steel Challenge World Speed Shooting Championships in Frostproof, Florida.
The best shooters from around the world, including competitors from Europe and Japan, travel to compete at the Steel Challenge Shooting Association's (SCSA) premier professional pistol competition.
There is still time to register for the competition, but space is limited. Applications are available at steelchallenge.com.
Unlike other shooting sports, the Steel Challenge World Shoot is all about speed and mechanics, lending itself to the notion of setting and breaking speed records. The match draws professional shooters and amateurs alike from a broad spectrum of shooting sports including the United States Practical Shooting Association (USPSA).
Hosted at the Universal Shooting Academy in Frostproof, FL, shooters compete annually for international titles as well as thousands of dollars in cash and prizes.
"Steel challenge is a chance to go out and really see how fast you can shoot accurately" said USPSA president Phil Strader. "The format of the match allows competitors to go full out and that results in some really exciting runs."
Steel shooting challenges the competitor to draw from a holster and shoot accurately at maximum speed. Differing from practical shooting, each stage at a Steel Challenge match asks a competitor to shoot five steel targets arranged in a pattern, with a designated stop plate that must be shot last. The competitors are timed with the lowest cumulative time crowned the victor.
About The Steel Challenge Shooting Association
The Steel Challenge Shooting Association (SCSA) is a membership organization run by USPSA chartered to grow and extend speed-steel shooting competition at the club level. USPSA is the national governing body for the sport of practical shooting in the U.S. and has more than 25,000 members competing in weekly matches throughout the country, as well as regional and national championships. New USPSA members are always welcomed and introduced to the sport in a safe and fun way. To find a local USPSA affiliated club visit www.uspsa.org and click on "Find Clubs".