By Steve Falgenhauer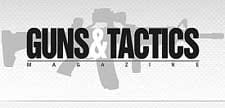 Las Vegas, NV –-(Ammoland.com)- If there are images in this attachment, they will not be displayed. Download the original attachment
With more than 250 shooters from 12 different countries vying for their share of the richest purse in any shooting event, the 2012 MidwayUSA & NRA Bianchi Cup National Championship proved to be a nail biter not just for spectators, but for the shooters as well.
If the Missouri weather wasn't enough to get the shooters sweating the competition was, the early odds on favorite; defending champion Doug Koenig, was calm, cool and as always pure Koenig, but this still was the Bianchi Cup and nothing is set in stone. On Day One, high temperatures, strong winds and humidity rivaled only by a Turkish bath proved the undoing of many shooters.
The winds died down for Day Two, but temperatures and humidity remained high at the Green Valley Rifle and Pistol Club in Hallsville, and the man to beat outpaced all comers; when the smoke cleared, Koenig narrowly edged out Richard Siebert and Andrea Moroni of Italy to take home his 14th Bianchi Cup title.
Ron Vadasz chalked up his fourth Bianchi Cup win in the Metallic division.
Taking home his first Bianchi cup, Vance Schmid came out of nowhere, landing on top of the Production division.
Showing domination early and holding off a late charge by Jessie Duff, Julie Golob held on to claim her third women's Bianchi Cup title.
Adam Lennert was crowned Senior division champion and Tiffany Piper held on to her Junior division title.
To the delight of spectators, Day Four was set aside for the action packed Colt Speed Event. To shoot this event a spot had to be earned. The top four shooters in each division: Open, Metallic and Production, as well as, the top four female shooters and the top two shooters from the Senior and Junior divisions compete against one another.
The Colt Speed Event is a head to head competition; starting from a shooting box, the competitors draw and fire at the five steel plate targets ten yards downrange at different heights. The fastest shooter of each round with the most hits shoots again. The loser goes home until only one shooter remains. This year's winner to no one's surprise… Doug Koenig.
The Celebrity Pro -Am event was won once again by Cowboy Mounted Action Shooting Champion, Kenda Lenseigne.
Industry Division was won by Team FNH's Dianna Liedorff.
The Bianchi Cup is the brain child of former police officer and holster maker, John Bianchi. Bianchi envisioned a law enforcement match. This match has grown by leaps and bounds since the first shoot in 1979 and has turned into an international event; deemed the premiere action pistol event with shooters from Australia, Germany, Italy, Japan, and a host of others to include the United States.
The competition is broken down into four stages:
The Practical Event – fired from distances form 10 -50 yards with varying time limits.
The Barricade Event – fired from shooting boxes and behind barricades much like a police officer might experience. Targets are at varying distances and again varying time limits.
The Falling Plate – Fired at eight inch steel targets plates, six targets make up a bank and are arraigned from 10 – 25 yards with varying time limits.
The Moving Target –fired from shooting boxes, the shooter engages a moving target from left to right with the target being exposed for six seconds. Ranges vary from 10 – 25 yards.
Shooting is done in both standing and prone positions, weak and strong hand at various stages of the match.
About Guns & Tactics Video:
To inquire about a video production project for your brand or business, simply send us a message at www.gunsandtactics.com
The post 2012 Bianchi Cup Recap appeared first on AmmoLand.com.