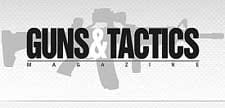 Columbia, MO –-(Ammoland.com)- This past Saturday, competitive pistol shooter Doug Koenig won the 2012 MidwayUSA & NRA Bianchi Cup National Action Pistol Championship held annually in Columbia, Missouri.
Spectators gathered to watch the fastest shooters in the world face-off in this year's Bianchi Cup challenges.
The Bianchi Cup, held at the Green Valley Rifle and Pistol Club in Columbia since 1979, is becoming known as the biggest pistol competition in the world. National Rifle Association media coordinator Kerrin Brinkman said this year's Bianchi Cup drew about 250 shooters from 12 countries including the United States, Australia, and Germany.
Also this year, Larry Potterfield donated an additional $50K to help grow the Bianchi Cup. An amount now matched by MidwayUSA as the series continues onward into 2013. Larry and Brenda Potterfield of title sponsor MidwayUSA were both on hand to present the Bianchi Cups to this year's Champions along with Joyce Rubino of Colt.
Aside from all the competitive shooting of the celebrity-filled Saturday, it was clear that the Bianchi Cup is growing. With a goal to bring in twenty new shooters each year, the NRA and MidwayUSA want to help usher in the next generations of competitive shooters. How do they plan to do this? By challenging each competitive shooter to mentor a younger, less-experienced shooter and evolve them to compete in the Bianchi Cup series.
Support the shooting sports and the protection of the Second Amendment by joining the National Riffle Association today.
About Guns & Tactics Video:
To inquire about a video production project for your brand or business, simply send us a message at www.gunsandtactics.com
The post 2012 Bianchi Cup Highlights from Saturday 5-27-2012 appeared first on AmmoLand.com.