2011 Elk Hunt Patch Available From Pennsylvania Game Commission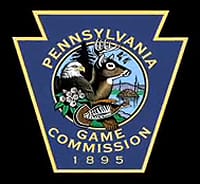 HARRISBURG, PA –-(Ammoland.com)- The latest in a series of patches to commemorate the annual elk hunt in the Commonwealth is available from the Pennsylvania Game Commission's website (www.pgc.state.pa.us) or by calling 1-888-888-3459 (toll-free).
The patch costs $6 plus shipping and handling, for a total of $7.32.
To order online, put your cursor over "General Store" in the menu bar at the top of the page, select "Visit the Outdoor Shop" from the drop-down menu listing, click on "Pennsylvania Game Commission Outdoor Shop" .
In the lower left-hand corner, choose "Merchandise" at the top of the page, click on "Patches" in the left-hand column and scroll down to "2011 Elk Hunt Patch" and follow the instructions to order.
In addition, patches celebrating previous elk hunts are available for 2001 through 2010, except for the 2004 elk hunt, which patch sold out.