2011-12 Arizona Hunting & Trapping Regulations Available Online
AZ Game and Fish is now accepting applications for the lottery-style drawing process.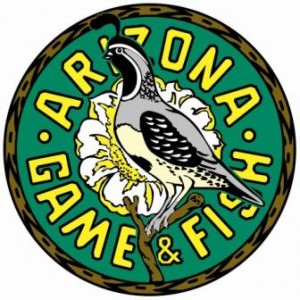 PHOENIX, AZ – -(Ammoland.com)- The Arizona Game and Fish Department today announced that the 2011-12 Arizona Hunting and Trapping Regulations are available online at www.azgfd.gov/draw and the application period for the draw is now open.
Tuesday, June 14, 2011 at 7 p.m. (MST) is the deadline to submit an application for a hunting permit issued through the draw for deer, fall turkey, fall javelina, bighorn sheep, fall buffalo, and pheasant.
Those submitting an application are reminded that postmarks do not count and there is no online application process available.
Applications must be either hand-delivered to one of the seven Game and Fish offices or sent by U.S. mail to:
Drawing Section
Arizona Game and Fish Department
PO Box 74020
Phoenix, AZ 85087-1052
The 2011-12 Arizona Hunting and Trapping Regulations contain information on how to fill out an application, how the draw works, license requirements, hunt numbers, season dates, number of permits available, and other pertinent information for the hunter.
Another valuable online resource for hunters when applying for a permit is the Hunt Arizona: Survey, Harvest and Draw Data guide. This book contains nearly 200 pages of information on species and hunt areas including the odds of being drawn, harvest success rates, and more.
To aid your application process there is a digital editable PDF application that can be typed using a computer and then printed, signed, and submitted to Game and Fish. Alternatively, print a blank copy of the form, fill it out using an ink pen, and then submit in the same fashion.
Regardless of how you fill or submit your application, be sure to apply early and take advantage of the correction period. Here is how it works: If your application has a mistake and is received before May 27 at 5 p.m. MST, Game and Fish will attempt to call you three times in a 24-hour period and give you the opportunity to correct the mistake. After that date, mistakes can cause your application to be rejected.
Printed copies of the regulations are anticipated to be available at all Game and Fish offices the second week of May (9-15).
To learn more about the drawing process, hunting season dates and more, visit www.azgfd.gov/draw.
Youth deer hunting camps
Kids ages 10-17 can learn to hunt deer from experienced sportsmen at hosted hunting camps. These camps help young hunters and their families reconnect with the outdoors and learn about the hunting heritage. Each camp offers expert instruction on hunting, safety, camping, game care, and other useful information for first-time hunters. To enjoy one of these camps, apply for a tag for the hunt number for the camp that best fits your schedule and location:
Wickenburg area, Nov. 18-20: Apply for hunt number 1165, juniors-only deer.
The Unit 42 Juniors Deer Camp is hosted by Wickenburg sportsmen and local businesses.
Wickenburg area, Nov. 18–20: Apply for hunt number 1155, juniors-only deer.
The Unit 20C Juniors Deer Camp is hosted by Youth Outdoors Unlimited.
Green Valley area, Nov. 18–20: Apply for hunt number 1163 or 1164, juniors-only deer.
The Unit 36A/36B Juniors Deer Camp is hosted by the Arizona Chapter of Safari Club International. These hunts are eligible for a corresponding javelina tag (see below).

Two hunts, same area, same season
To give kids twice the reason to go hunting this season, Game and Fish is offering a javelina tag in some of the juniors-only deer hunts. The hunts that qualify are hunt numbers 1159, 1160, 1163, 1164 and 1177 (general hunt areas include units 28, 29, 30A, 30B, 31, and 32 for one hunt; 33; 36A; 36B; and a 16A muzzleloader hunt). The companion tag (restricted nonpermit-tag, population management hunt) can be purchased over-the-counter from Game and Fish offices for $15.
Buy a ticket, support wildlife
To increase your odds in getting a big game tag, and possibly one of a lifetime, take part in the Arizona Big Game Super Raffle. There are 10 special big game tags (issued by the commission) and every dollar raised for these tags goes directly towards management projects that benefit that species in Arizona. Winners will be able to hunt for 365 days almost anywhere in the state of Arizona during a special 2011-12 hunting season. Tickets range from $5-25. For more details, order form, and deadlines, visit www.azgfd.gov/draw.
Arizona Hunting & Trapping Regulations 2011-12
The Arizona Game and Fish Department does not receive any of the state's general funds to operate. Wildlife conservation and management of the state's game animals, which also benefits many non-game species, is made possible through a user-pay, user-benefit system. Funding from the direct sale of hunting and fishing licenses, big game tags, and matching funds from the Pittman-Robertson Act, a federal excise tax that sportsmen pay on guns, ammunition and related equipment, remain the backbone of wildlife conservation in North America.