2010 World Championship Airgun Team Selected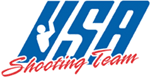 COLORADO SPRINGS, Co –-(AmmoLand.com)- Eleven members of the 2010 World Championship team were selected following the Spring Airgun Championships, which served as Part II of the World Championship Team selection for the men's and women's open air rifle and pistol events.
Six air rifle and five air pistol shooters qualified to represent the U.S. this August at the 50th ISSF World Championships in Munich, Germany.
The 2010 World Championship team for airgun was determined by the match scores from the first two days of the 2009 Winter Airgun Championships, which were held last December, added to the match scores from both days of the Spring Airgun Championships and the best two finals from both matches.
Olympic gold and silver medalist Matt Emmons (Browns Mills, N.J.) qualified for the World Championship team in Men's 10m Air Rifle with an overall score of 2600.7 points. U.S. Army Marksmanship Unit (USAMU) member Matt Rawlings (Wharton, Texas) grabbed the second spot in Men's Air Rifle with a total score of 2584.2 and Jonathan Hall (Carrollton, Ga.) earned the third spot with 2577.1 total points.
Leading the Men's Air Pistol team will be 2008 Olympian Brian Beaman, who finished with an overall score of 2507.4 points. Two-time Olympian and 2008 Olympic bronze medalist Jason Turner (Rochester, N.Y.) will also represent the U.S. in Munich this summer, finishing right behind Beaman with 2506.2 points. Three-time Olympian and USAMU member Daryl Szarenski (Saginaw, Mich.) grabbed the third spot after firing a total score of 2502.1 points.
Two-time Olympian Emily Caruso (Fairfield, Conn.) lead the way in Women's Air Rifle, qualifying for a spot on the 2010 World Championship team with 1800.4 total points. Jamie Beyerle (Lebanon, Pa.), a 2008 Olympian, took the second spot with an overall score of 1798.8 points and Texas Christian University's Sarah Scherer (Fort Worth, Texas) qualified in third place with 1796.4 points.
Teresa Meyer (Dearborn, Mich.) grabbed a spot on the World Championship team in Women's Air Pistol after firing 1691.8 total points, while Brenda Shinn (Riverside, Calif.), a 2008 Olympian, took the second spot with 1679.0 points.
Junior air rifle shooters will be selected to the World Championship team based on their match scores from the 2010 National Junior Olympics and National Championships. The junior air pistol shooters will qualify based on two courses of fire at the National Championships only.
For complete results from the 2010 Spring Airgun Championships, please visit www.usashooting.org.