2010 Wisconsin Hunting Season Forecast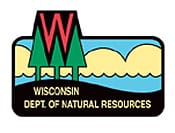 MADISON, WI –-(Ammoland.com)- In the months leading up to the 2010 hunting season, hunters across the state will anxiously await for their favorite time of year.
Time spent honing shooting skills, readying equipment and scouting the land for game sign are enjoyable and can pay off when the season opens.
Bonds with family and friends strengthen during the hunting season as old traditions continue and new ones begin.
And of course, everyone is wondering what the season will bring.
Attached below you can find the 2010 Wisconsin Hunting Season Forecast for FREE for AmmoLand readers.