2010 Wisconsin Deer Hunting Season Framework Map Available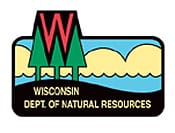 MADISON, WI –-(AmmoLand.com)- The 2010 deer hunting seasons structure map is now available on the Department of Natural Resources website. The map identifies Deer Management Units (DMU) as regular, herd control or chronic wasting disease management earn-a-buck. The complete 2010 Deer Hunting Regulations will be available later this summer.
For 2010, a total of 66 DMUs are designated as regular units meaning they will have traditional nine-day gun hunts with buck plus antlerless quota rules. This is an increase from 62 regular units in 2009 and from 22 units in 2008.
Antlerless deer harvest is carefully managed by permits in regular units and 18 regular units will have no antlerless deer harvest permits available to deer hunters in 2010. This is up from 13 units with no antlerless permits available in 2009 and is the fastest possible way to increase herd populations in units where the herd is below established goals. In remaining regular units antlerless deer harvest permits are limited and unit-specific and may be purchased by residents for $12 each and by nonresidents for $20 each. Unit specific antlerless permits will go on sale in August.
At the suggestion of hunters and hunter groups, the department is proposing eliminating harvest of antlerless deer by bow hunters in gun quota units that do not have antlerless permits available. Public hearings on this proposal are scheduled for May 17 in Rhinelander, May 18 in Fitchburg and May 24 in Green Bay. For more information on the proposal and hearing times and locations contact Jason Fleener (608) 261-7589 jason.fleener@wisconsin.gov or review the proposal online.
For 2010, 46 DMUs are designated as herd control. Located mainly in the agricultural regions of the state, deer populations in herd control units are estimated to be more than 20 percent above established goals. There is an unlimited supply of antlerless deer harvest permits available for HC units at $2 each. The permits are not unit specific. Hunters can also use the antlerless permit that comes with each archery and gun deer license in any herd control unit. Herd control units will also have an Oct. 14-17 antlerless deer only gun hunt.
There are 22 DMUs designated as Chronic Wasting Disease Management Units in 2010. These units will have unlimited earn-a-buck rules as they have in past seasons and will also be included in the Oct. 14-17 antlerless deer only gun hunt. Earn-a-buck requires hunters to first harvest an antlerless deer before a buck. Unused buck authorizations from the 2009 season can be used to harvest a buck in the 2010 season. Hunters may shoot as many antlerless deer as they wish and will receive a buck authorization for each antlerless deer registered.
Youth gun deer hunt
Youth ages 10-15 with or without a hunter safety certificate will be able to participate in the Oct. 9-10 Youth Deer Hunt in 2010. Youth hunters 10-15 years of age who do not have a hunter safety certificate can hunt with a mentor under the mentored hunting program created in 2009. Youth 12-15 years of age who do have hunter safety certificate must be accompanied by an adult 18 years of age or older during this youth hunt. Youth participating in this hunt will be able to shoot one antlered buck with their gun buck deer carcass tag and additional antlerless deer per antlerless deer carcass tag valid in the DMU where the youth is hunting.