2010 Virginia State Conventional Pistol (Bullseye) Champion Crowned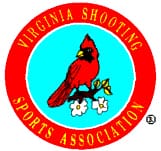 Virginia –-(AmmoLand.com)- The Virginia State Conventional Pistol Championship was conducted June 26 and 27 at Fairfax Rod and Gun Club.
Forty four shooters participated including several families Matt Buckman and his wife Anne and their son Walker, brothers Wes and Lee Fleming (both USCG), Sam Nelson (USMC) and his son Jarrod, Kathi Cline (USN) and her son Christian, and Brent Obenour (USN) and his son Kyle (LTJG/USN, F/A-18 pilot).
The top three shooters are listed below:
1st Place – Keith Hanzel, Fredericksburg, VA (Score 2639-119X)
2nd Place – Rich Kang, MD 21875 (Score 2617-133X)
3rd Place – Joe Chang, Springfield, VA (Score 2617-110X)
Congratulations to all of the shooters and to the 2010 Champion. The top three shooters will receive a plaque from VSSA recognizing their achievement.