2010 National Junior Air Gun Championships Coming to Albuquerque, New Mexico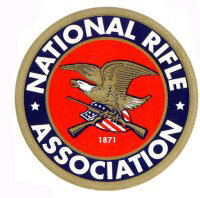 Charlotte, NC –-(Ammoland.com)- The 2010 NRA National Junior Air Gun Championships and Training Summit will be held in Albuquerque, New Mexico from June 23-26, 2010. The competition will take place at the Albuquerque Convention Center.
The event is open to all junior shooters under the age of 21 to compete in the Sporter and/or Precision Class based on the type of equipment used. Competitors are then ranked in age groups according to their birth year: Sub-Junior – born 1996 or later; Intermediate Junior – born 1993-1995; Junior – born 1990-1992. Shooters may choose to shoot as individuals or as part of a four-person team.
"We're excited to bring this year's National Junior Air Gun Championship and Training Summit to Albuquerque," said Jessica McClain, NRA Air Gun Coordinator.

"We have competitors traveling from all across the country to see how they measure up to other air gun shooters on a national level."
This year 150 junior shooters from 15 states will travel to Albuquerque to compete and participate in the Training Summit. Open to shooters, coaches, and parents, the Training Summit offers informational seminars on a variety of topics including mental and physical aspects of competition, nutrition for shooters, collegiate shooting opportunities, and information on other programs for youth offered by the NRA.
Check-in, equipment inspection, and practice will be held on Wednesday, June 23rd, with formal competition held on Thursday, June 24th and Saturday, June 26th. The Awards Ceremony will be held at 7:00 p.m. on Saturday. Shooters will have a break from competing in order to attend the Training Summit held on Friday, June 25th. On Thursday night, competitors can attend the Barter Bar, where shooters can swap and trade collectible items such as hats, pins, patches, or fun items that represent their home states.
For more information on the National Junior Air Gun Championship and Training Summit, contact Jessica McClain at 703-267-1477 or by email at jmcclain@nrahq.org.