2010 Maryland Session Gun Bills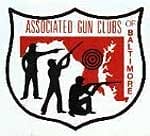 Maryland – -(AmmoLand.com)- Your help and support is needed for HB 52 (see below). The Virginia Citizens Defense League (VCDL) has made tremendous use of the Civic Action E-mail system to pack the e-mail inboxes of the House Judiciary Committee members.
This bill is an excellent first step on the road to reforming Maryland's descriminatory policies on permits to carry a concealed handgun for lawful self-defense. The VCDL is doing its part to help us, we need to do our part to help ourselves!
Click here for the Civic Action E-mail System
Pro-Gun Rights Bills
HB 52 Regulated Firearms – License Issued by Delaware, Pennsylvania, or Virginia – Reciprocity
(STRONGLY SUPPORT HB 52)
SB 22 Criminal Law – Prohibitions on Wearing, Carrying, or Transporting Firearms – Exceptions
(pro-gun rights only because protects persons who have been ordered to surrender their firearms from being arrested and prosecuted for transporting firearms in order to surrender them as has happened in Prince George's County)
Anti-Gun Rights
SB 167 Regulated Firearms – Application for Dealer's License – Record-Keeping and Reporting
(OPPOSE)
SB 191 Weapon-Free Higher Education Zones
(STRONGLY OPPOSE)
Neutral
HB 3 Business Regulation – Employees Who Carry Firearms – Protective Body Armor
HB 119 Department of State Police – Firearms Applications – Authority of Secretary
(Despite its ominous title, this bill authorizes the Secretary to adopt more efficient means to transmit purchase applications to the MSP licensing division. However, the language provides far too much latitude to the Secretary and needs to be more specific.)
Crime Related
SB 22 Criminal Law – Prohibitions on Wearing, Carrying, or Transporting Firearms – Exceptions
HB 157 Criminal Law – Use of Firearm in the Commission of a Crime of Violence or a Felony
SB 44 Criminal Law – Use of Firearm in the Commission of a Crime of Violence or a Felony
(Note: HB 157 & SB 44 are crossfiled bills)
SB 125 Criminal Procedure – Strip Search or Body Cavity Search of an Arrestee – Restrictions
Hunting & Trapping
SB 33 Natural Resources – Right to Hunt, Fish, and Harvest Wild Game
SB 259 Calvert, Charles, and St. Mary's Counties – Deer Hunting
Expected
HB ?? Victims of Crime – Burglary and Crimes of Violence – Civil Immunity
HB ?? Public Safety – Handgun Permits – Repeal of Finding Requirement
Suspected
Bill to require a higher standard of "probable cause" before a no-knock SWAT search warrant can be issued. (Still no hard information on this)
Bill to authorize electronic filing of 77R forms as an alternative to sending hard copies via postal service. (This was filed as HB 119)
Bill to impose criminal penalties for persons with a concealed carry permit who are charged with carrying a concealed firearm in "violation" of the MSP's already draconian restrictions. (Still no hard information on this)
Another attempt to require the registration of all ammunition purchases. (Still no hard information on this)
About:
Associated Gun Clubs of Baltimore, Inc. (AGC), located in Marriottsville, Maryland. The Associated Gun Clubs of Baltimore, Inc. was formed on July 1, 1944 when a number of World War II veterans in the Baltimore, Maryland area began looking for a place for recreational and competitive shooting. They organized with several other Baltimore area shooting clubs to form the "AGC" Visit: www.associatedgunclubs.org