2010 Maryland Gun Bills: Pre-filed, Expected and or Suspected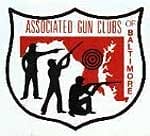 Maryland – -(AmmoLand.com)- The 2010 Session of the Maryland General Assembly will convene for 90 days beginning next Wednesday, January 13, 2010.
At present, neutral or pro-gun bills have been reported on the MLIS website.
No doubt this will change in the very near future, so vigilance is the watchword.
Pre-Filed Gun Related Bills
HB 3 Business Regulation – Employees Who Carry Firearms – Protective Body Armor
HB 55 Regulated Firearms – License Issued by Delaware, Pennsylvania, or Virginia – Reciprocity
SB 22 Criminal Law – Prohibitions on Wearing, Carrying, or Transporting Firearms – Exceptions
SB 44 Criminal Law – Use of Firearm in the Commission of a Crime of Violence or a Felony
Expected Gun Related Bills
HB ?? Victims of Crime – Burglary and Crimes of Violence – Civil Immunity
HB ?? Public Safety – Handgun Permits – Repeal of Finding Requirement
Suspected Gun Related Bills
Bill to require a higher standard of "probable cause" before a no-knock SWAT search warrant can be issued.
Bill to authorize electronic filing of 77R forms as an alternative to sending hard copies via postal service.
Bill to impose criminal penalties for persons with a concealed carry permit who are charged with carrying a concealed firearm in "violation" of the MSP's already draconian restrictions.
Another attempt to require the registration of all ammunition purchases.
About:
Associated Gun Clubs of Baltimore, Inc. (AGC), located in Marriottsville, Maryland. The Associated Gun Clubs of Baltimore, Inc. was formed on July 1, 1944 when a number of World War II veterans in the Baltimore, Maryland area began looking for a place for recreational and competitive shooting. They organized with several other Baltimore area shooting clubs to form the "AGC" Visit: www.associatedgunclubs.org