2010 Friends of NRA Volunteers of the Year Announced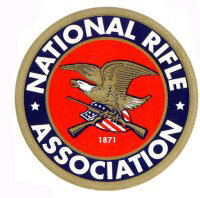 FAIRFAX, Va. –-(Ammoland.com)- The National Rifle Association is pleased to announce its 2010 Friends of NRA Region and Area Volunteer of the Year Award winners.
Sponsored by Boyt Harness Company, the Volunteer of the Year Award recognizes those who have made an outstanding impact on the program at the local or regional levels.
Area Volunteers of the Year are recommended by their NRA Field Representative and evaluated by the number of banquet tickets sold, underwriting received, years of service and additional criteria. Recipients are awarded a "2010 Friends of NRA Volunteer of the Year" jacket along with special recognition from their area Field Representative.
Region Volunteers of the Year were chosen from the pool of area volunteer award winners by a select committee of senior NRA staff. In addition to the 2010 Volunteer of the Year jackets, region award winners will be honored guests at the 2011 Annual Meetings in Pittsburgh, Pennsylvania and receive special recognition during the National NRA Foundation Banquet on Thursday, April 28, 2011.
"This award stands as a tribute to your leadership, dedication and commitment to the preservation of the shooting sports and the Second Amendment that have advanced and will continue to expand the shooting sports in America," wrote Wayne LaPierre in a letter awarded to Region Volunteers of the Year.
Boyt Harness Company, the world's premier manufacturer of high quality gun cases, hunting accessories and specialty hunting clothing, is the official sponsor for the 2010 Friends of NRA Volunteer of the Year Awards.
"The comfort and reliability of Boyt's products provide great assistance to NRA members when they enjoy their Second Amendment rights," said John Cardarelli, National Accounts Manager at Boyt. "Supporting Friends of NRA helps make sure that funds get to the national and local programs many of our customers take advantage of and is just one more way we can let outdoor enthusiasts know we have their best interests in mind."
Below are the winners for the Friends of NRA Regions and Areas.

Region Volunteers of the Year:
Eastern Region: North Carolina (Western): Vann Haigler, Monroe/Union County
Central Region: Kentucky: Dennis Duke, Big Rivers
Mid West Region: North Dakota and South Dakota: Jeff Jensen, Northern Oahe
Southern Region: Texas (Western): Robin Dawson, Texas Panhandle
Western Region: California (Southern) and Nevada (Southern): Ronnie Smith, East County

Area Volunteers of the Year:
Eastern Region:
Connecticut, Massachusetts, New York (Lower) and Rhode Island: Louis Fico, Westchester County
Delaware and Pennsylvania (Eastern): Robert Sproesser, Berks County
Maine, Vermont, New Hampshire and New York (Northern): Stephen Jeffrey, Northeast Kingdom
Maryland and New Jersey: Anthony and Pilar Colandro, Essex County
New York (Upper): Thomas Colavito, Putnam County
North Carolina (Eastern): Beecher "Gus" Gray, Chapel Hill
Pennsylvania (Western): Lew and Mary Ann Cramer, Somerset County
Virginia (Eastern) and Washington, D.C.: David Clark, Danville/Pittsylvania
Virginia (Western) and West Virginia: J. Steve Dibetta, Blennerhassett
Central Region:
Illinois (Northern): Robert and Patricia Feuerborn, Fox Valley Area
Illinois (Southern): Lyle Kruger, National Trail
Indiana: Jason Franklin, Falls of the Ohio
Michigan: Anthony "Tony" Costa, Oakland-Macomb
Missouri: Gant Mitch, State Fair Area
Ohio (Northern): Todd Figard, North East Ohio
Ohio (Southern): Paul Long, Mid Ohio Valley
Tennessee: Eddie Wilson, Memphis
Wisconsin: John Perez, Racine/Kenosha Area
Mid West Region:
Colorado: Rich Wyatt, Colorado State
Iowa and Nebraska: Ray Hunt, Mid Nebraska
Kansas: Marion Schumacher, Northwest Kansas
Minnesota: Adam Ballard, Central Minnesota
Montana: David and Marilyn Eider, Tobacco Valley
New Mexico: Steve Jones, Estancia Valley
Oklahoma: Travis Mann, Northwest Oklahoma
Wyoming: Brent and Tracy Wilkes, Great Divide
Southern Region:
Alabama: Eric Davidson, Mobile Co.
Arkansas and Mississippi (Northern): Don Hill, Capital City
Florida (Northern): Greg Williams, Panama City
Florida (Southern): Charlie Amaral, West Pasco County
Georgia: Martin Fox, Sumter Area
Louisiana and Mississippi (Southern): Dan Calvert, Pelican State
South Carolina: Beverly Bedenbaugh, Saluda County
Texas (Northern): Tony Randall, Pineywoods
Texas (Southern): John Griffin, Houston Metro

Western Region:
Alaska: Rick Swenson, Homer
Arizona: T'Hallalisa Jackson, Zane Grey
California (Central): Barry Bauer, Fresno County
California (North Eastern) and Nevada (Western): John Madden, Modesto and Reno/Sparks
California (North Western): Lila Biggs, Lake
Hawaii and Oregon: Dawn Horn, Hawaii
Washington (Western): Dutch Jacoby, Skagit County