2009 Rifle & Pistol National Junior Olympic Championships April 4-19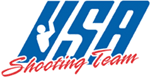 Colorado Springs, Colorado — -(AmmoLand.com)- Approximately 330 top junior rifle and pistol shooters from around the U.S. will travel to the Olympic Training Center in Colorado Springs, Colo. April 4-19 to compete for National Junior Olympic Titles.
The women's rifle competition will begin on April 4 and conclude April 7. Men's rifle events will be held April 10-14 and the men's and women's pistol events will run from April 17-19. All events will be held at the U.S. Olympic Shooting Center.
To participate in the National Junior Olympic Championships, athletes had to shoot in their State Junior Olympic Championships and either win the match or shoot above a certain score to be invited to the competition. Athletes who are invited have the opportunity to stay at the Olympic Training Center and get a glimpse of what it is like for full-time resident athletes, living and training for the Olympic Games.
National Junior Olympic Championship titles are awarded to top open, J2 and J3 athletes in each event.
For a complete match schedule and to access results throughout the 2009 National Junior Olympic Championships for Rifle and Pistol, please visit www.usashooting.org.