2009 Pinnacle Awards Honoring Excellence in Journalism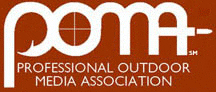 St. Louis, Mo – -(AmmoLand.com)-The Professional Outdoor Media Association's (POMA) Pinnacle Award honorees were announced by Tack Robinson, press relations director for Mossy Oak. Robinson presented the awards at POMA's 4th Annual Business Conference in St. Louis, Mo. earlier this month. Mossy Oak is the presenting partner of the Pinnacle Awards.
POMA's Pinnacle Awards honor journalists for exceptional achievement in traditional outdoor sports-focused communications, including writing, photography/ illustration, broadcasting and pieces focused on wildlife conservation.
"Mossy Oak is proud to be the title partner of a program that not only honors those who excel at their craft but also promotes excellence, honesty and fairness in
communications at all levels," Robinson said.
The 2009 Pinnacle Award honorees are:
Magazine:

Richard Bernier, Standish, Maine, "Do I Have What It Takes?" published in Whitetail News

Newspaper/Web:

Tammy Sapp of Aiken, S.C. for "Points to Ponder When You're Up a Tree," published in The Women's Outdoor Wire

Photograph/Illustration:

Timothy Flanigan of Bedford, Penna. for "Quick Bite – Quick Shutter, Feeding Grouse," published in Ruffed Grouse Society magazine

Broadcast:

Andy Lightbody and Kathy Mattoon, Gunnison, Colo. for "An American Historian and Twilight of a Continent with Gary R. Swanson," broadcast by Rocky Mountain Television

Conservation:

Frank Miniter, Red Hook, N.Y. "The Natural Alliance Vegans Can't Stomach," published in American Hunter magazine
"Mossy Oak is deeply committed to POMA and the Pinnacle Awards," Robinson added. "Traditional outdoor sports writers, illustrators and broadcasters are the lifeblood of the outdoor industry. Through their voices, they engage their audiences, excite and encourage them, and teach them how to hunt, fish, shoot, trap and simply get outdoors."
This year, POMA's Pinnacle Awards program will reach beyond the organization by offering partnership opportunities to POMA's state and regional outdoor communications counterparts.
"State and regional traditional outdoor sports communications organizations may offer their members an opportunity to compete in the international Pinnacle Awards program, through participation in the organizations' excellence in craft (EIC) programs," explained Laurie Lee Dovey, POMA executive director.
"Annually, each organization may select a representative from its slate of EIC honorees to represent the organization in the Pinnacle Awards. The honorees from each organization may enter their winning work into the Pinnacle Awards competition, are gifted a one-year membership in POMA and receive some terrific Mossy Oak gear."
The new partnership is yet another way that POMA is proving its commitment to and focus on its slogan, "Together, we can do great things."
POMA Mission
The Professional Outdoor Media Association is a group of individual communicators and Corporate Partners who believe in, defend, support and promote the heritage of hunting, fishing, shooting and traditional outdoor sports through writing, photography and other means. By doing so, members hope to educate the general public about these sports and encourage more participation in them. The organization serves the membership by helping members grow professionally, improve their skills, better their working environments and enhance their businesses.