2009-10 Small Game Hunting Outlook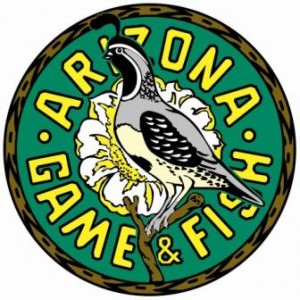 PHOENIX, AZ —-(AmmoLand.com)- The overall outlook for small game this year is 'good' — not great and not bad – but good. And, that's good, because in Arizona we are blessed with an incredible array of wildlife species to hunt in the fall. Even if one species isn't flourishing, there are others that offer challenging pursuit.
Squirrel and rabbit hunting offer the brightest lights in the forecast, with Gambel's quail coming up a little short this year. With that said, dedicated and resourceful quail hunters will still find some areas where populations are doing well by keying in on seasonal rainfall information and be able to have productive hunts. Scaled quail should be fair to average, which is enough to make the trip south worthwhile.
Mearns' quail this year won't measure up to the back-to-back "very good" seasons we had. However, the rolling grasslands and drainages in southern Arizona should still offer some decent hunting for one of the most unique quail species. One thing for certain, a trip down south offers a mixed bag of opportunities for dove, rabbit, and possibly another species of quail – maybe all three.
Another potentially bright light is waterfowl season, which starts Oct. 9 (mountain zone). Duck numbers are up in the Pacific Flyway, and Utah has reported a strong local population. If an early cold winter hits the northern states, Arizona could see plenty of migrating ducks in our waters.
As the season progresses, late season dove opens on Nov. 20 and it should not disappoint. As the desert begins to green up from the fall moisture, desert water tanks should become productive hunting spots.
For hunting tips, seasonal outlooks, hunting dates and more, visit the Arizona Game and Fish Department's Web site at www.azgfd.gov/hunting and choose "small game outlook."
Happy hunting, and be safe.
About:
The Arizona Game and Fish Department prohibits discrimination on the basis of race, color, sex, national origin, age, or disability in its programs and activities. If anyone believes that they have been discriminated against in any of the AGFD's programs or activities, including employment practices, they may file a complaint with the Deputy Director, 5000 W. Carefree Highway, Phoenix, AZ 85086-5000, (602) 942-3000, or with the Fish and Wildlife Service, 4040 N. Fairfax Dr. Ste. 130, Arlington, VA 22203. Persons with a disability may request a reasonable accommodation or this document in an alternative format by contacting the Deputy Director as listed above.