200,000 Ohioans Now Have Concealed Handgun Licenses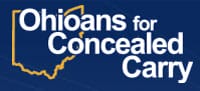 Ohio –-(AmmoLand.com)- On Friday the Ohio Attorney General's Office Released the 2009 Annual Report on Concealed Handgun Licenses, and the numbers are quite impressive.
By the end of the 2009 calendar year almost 200,000 Ohioans had been issued a license since 2004.
2009 was the single most popular year with over 50,000 new licenses issued. Approximately 28% of licenses issued since the inception of concealed carry in Ohio ocured in 2009. The interest in self-defense has never been stronger in Ohio, following a year of record gun sales nationwide. The news media believes this is a reaction to President Obama's preceived anti-gun agenda.
This report is really popular in our discussion forums today: https://tiny.cc/aDl5C
Here are some of the related stories in the news today:
https://tiny.cc/sntZr
https://tiny.cc/uSC91
https://tiny.cc/cPssh
About:
Ohioans for Concealed Carry, founded in 1999, is a grassroots political activist organization. When founded, the primary goal of OFCC was getting concealed carry passed into law in Ohio. With that accomplished, our mission became to refine the concealed carry law and to expand and preserve the rights of all gun owners in Ohio. Visit: Ohioccw.org