20 Years Of Swarovski Optik North America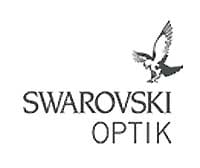 Cranston, RI –-(Ammoland.com)- As part of SWAROVSKI OPTIK North America's 20 year celebration in the US, the company will continue to offer exciting product promotions throughout the year, as well as provide insight into the company as a whole, and share what makes their products unmatched in the field.
To celebrate this milestone, SWAROVSKI OPTIK North America has developed consumer promotions, catered to the American market. The Spotting Scope promotion, which will continue to run throughout this 20th year celebration, allows customers to save up to $300* on SWAROVSKI OPTIK spotting scopes and eyepieces. Designed to be rugged and lightweight, these spotting scopes are a staple product for SWAROVSKI OPTIK, the high quality, high precision optics provide the clearest images and are also available with HD glass, for an even better color fidelity. The Z3 riflescope promotion, which was designed specifically for the US market, will continue to run throughout the rest of the Anniversary year as well, saving consumers up to $300*. * Based on model off 2011 MSRP.
Since 1991, SWAROVSKI OPTIK North America has been in the US, handling and catering to fulfil all US customer needs. SWAROVSKI OPTIK North America employs approximately 60 employees, and has several independent rep groups throughout the United States. Having North American headquarters in the US, allows them to be closer to the customer and which in turn meets their needs faster. North American repairs are performed in the Cranston location, which gives the customer a quicker turn-around time on their product, so they don't have to miss out on valuable time in the field.
During this year long celebration, the SWAROVSKI OPTIK North America video shares insight into their USA facility, employees and everything that goes into their products with consumers and fans through their social media outlets. This 20 year video highlights all the things that make the SWAROVSKI OPTIK brand so successful — the dedication to the quality of the product as well as customer commitment.
Click Here to see our 20 Year Anniversary in the United States Video!