2 More National Shooting Titles for Glock's Jessie Abbate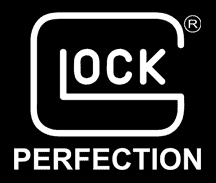 LAS VEGAS, Nev. —-(AmmoLand.com)- Jessie Abbate makes winning national titles look routine. That's because for the second year in a row Abbate has won back-to-back national titles at the Smith & Wesson 2009 U.S. Practical Shooting Association's (USPSA) National Handgun Championships.
This year Abbate claimed both the Production and Limited division women's titles. In 2008 she was crowned the Limited and Limited-10 champion.
In the Production division match, Abbate took top honors among the lady shooters posting a final score of 1097.9378 outpacing runner-up and team Smith & Wesson member Julie Goloski-Golob by more than 111 points. Abbate's score was also good enough to finish 37th overall among all shooters.
Golob, who resides in Glasgow, Mont., secured second place with a final score of 986.7540. In third was another Team Glock member, Randi Rogers of Durango, Colo. who shot 973.9135. Rounding out the top five were Dianna Liedorff of Sperry, Okla. in fourth with 851.0833 and Carrie Jamrogowicz of Missoula, Mont. in fifth with a final score of 799.0553.
In the Limited division where Abbate holds the rank of Master, the second highest skill level in the sport of Practical Shooting, she again put on an impressive display shooting a score of 1050.2892 and finishing over 114 points ahead of Lisa Munson of Marysville, Wash. who came in second with 935.3943. Munson shoots for Team SVI and also holds the rank of Master.
Tasha Hanish of Cave Creek, Ariz. took third finishing just behind Munson with a score of 933.3767. Carina Randolph of Richardson, Texas finished fourth shooting 923.4845 and in fifth place was Lily Chung of San Jose, Calif. with 768.0001.
The Nationals which were held at the Desert Sportsman's Rifle & Pistol Club outside Las Vegas September 11-19 drew more than 620 top shooters from across the country and around the world.
About USPSA:
The United States Practical Shooting Association is a non-profit membership association and the governing body for the sport of Practical Shooting in America. USPSA has over 18,000 members and more than 350 affiliated clubs which host weekly matches throughout the country providing recreational shooters with the opportunity to test and refine their shooting skills in a safe, competitive environment. USPSA is also the US Region of the International Practical Shooting Confederation (IPSC), which is comprised of approximately 67 nations. For more information, visit www.uspsa.org.