Festive CSSA dinner/dance bids adieu to gun registry on April 28 2012.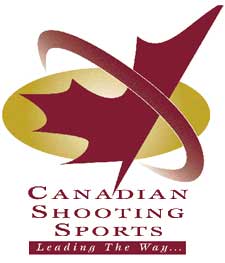 Quebec –-(Ammoland.com)- The Canadian Shooting Sports Association (CSSA) is holding its Annual General Meeting and fundraiser dinner in Quebec as a show of support for the long-awaited demise of the long gun registry.
The CSSA is inviting sport shooters from all provinces to its AGM and "Stick to Your Guns" dinner and dance at the Clarion Conference Centre Gatineau on Saturday, April 28.
This year's 1st Annual Dead Registry Celebration unites sport shooters, hunters, trappers, farmers and all freedom-loving Canadians to celebrate. CSSA members are invited to take part in the festivities and non-members can join for an annual fee of just $45.
"We're bringing the celebration to Quebec as a reminder that sport shooters in that province deserve the same firearms freedom as everyone else in the country," says CSSA executive director Tony Bernardo. "There seems to be a twisted logic among Quebec voters that keeping the registry will somehow make them safer. By the registry's own design, that can't happen. So, there is good cause for jubilation by turning the clock back 15 years to the time when there was no registry.

"We're inviting everyone who believes in basic freedoms to join the CSSA in Gatineau," he adds. "Our AGM will take place in the morning and we will take members by bus for an afternoon Parliament Hill tour as a tribute to the excellent job the current government is doing for responsible gun owners. The evening will feature a buffet supper, exciting auction and door prizes, followed by a dance with live music."
The evening festivities start at 6 p.m. for cocktails and dinner is at 7 p.m. The CSSA is delighted to have Garry Breitkreuz, M.P. address the attendees to discuss his recent appointment as Vice-Chair of the new Standing Joint Committee for the Scrutiny of Regulations. Mr. Breitkreuz is the country's leading political voice behind scrapping the registry, and we look forward to hearing his take on the possible options for future firearms legislation in Canada.
We are also most fortunate to have keynote speaker Phil Morlock, who is chair of the Outdoors Caucus Association of Canada and Director of Environmental Affairs with Shimano American Corp and Shimano Canada. Mr. Morlock is one of North America's leading experts in promoting heritage outdoors activities that include hunting, sport shooting, fishing and trapping. He will discuss how people who hunt, fish and shoot for recreation are increasingly relevant to society in the 21st Century.
The Stick to Your Guns supper will be followed by an auction and prizes presented by Brian Lovig, the charismatic star of The Daily Split. A dance with live music will top off the celebration.
"This is the first chance that responsible firearms owners have had to gather in one place to celebrate this monumental victory," explains Bernardo. "It has been a long battle against some of Canada's largest unions, advocacy groups and police associations. The firearms community emerged victorious because we have always had the truth on our side. There are some anti-gun groups that don't believe a celebration is justified. But, they have no idea know how good it feels to regain the freedom stolen from us by long-gone politicians who tried to embellish their own careers on the backs of sport shooters.

"A good turnout will make a very powerful statement to the Quebec Liberal government," he adds. "We know what they're doing by trying to retain the registry. We know the Charest government is pretending that the dismally inaccurate and incomplete database will keep voters safe because we've seen this deceit before. We're coming right into his back yard to tell him and all Quebec voters that the registry is limited to being a black pit that loves to chew up tax dollars. It provides absolutely nothing in return except more civil servants. We hope the CSSA's 1st Annual Dead Registry Celebration will show the Quebec Liberals we're onto them and we're watching very closely."
Join us on Saturday, April 28 at the Clarion Conference Centre Gatineau, 111, rue Bellehumeur, Gatineau, QC J8T 6K5. Email reservation@clarion-gatineau.ca for overnight hotel accommodations or call 819-568-5252 (local) or 1-877-568-5252 (toll free).
Tickets for the evening supper, auction and dance are $59.95 — buy nine and get one free. Contact the Canadian Shooting Sports Association head office at 116 Galaxy Blvd, Etobicoke ON M9W 4Y6 by calling 416-679-9959 (local) or 1-888-873-4339 (toll free).
For further information contact:
Tony Bernardo
Executive Director
Canadian Institute for Legislative Action /Canadian Shooting Sports Association
abernardo343@rogers.com
905-571-2150
The CSSA is the voice of the sport shooter and firearms enthusiast in Canada. Our national membership supports and promotes Canada's firearms heritage, traditional target shooting competition, modern action shooting sports, hunting, and archery. We support and sponsor competitions and youth programs that promote these Canadian heritage activities. Website www.cdnshootingsports.org
The post 1st Annual Gun Registry's Dead Celebration Coming To Quebec appeared first on AmmoLand.com.