16 Months & Counting US Demand For Firearms Keeps Marching
February Background Checks On Firearm Sales Second Highest On Record…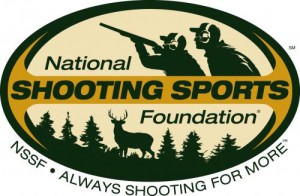 Washington, DC –-(AmmoLand.com)- Data released by the FBI's National Instant Criminal Background Check System (NICS) reported 1,243,211 checks in February 2010, ranking the month the second highest February (eighth highest month overall) for most NICS checks.
This figure, while being a 1.3 percent decrease from the 1,259,078 checks conducted in February 2009 — the early stage of an ongoing surge in firearms and ammunition sales — is an increase of 21.7 percent over checks in February 2008.
The total number of background checks reported since the beginning of NICS is 112,380,272.
69% of people surveyed say Cities Don't Have Right To Ban Handguns
As the Supreme Court considers the McDonald v. Chicago case, a new poll from Rasmussen Reports shows that 69 percent of Americans say city governments do not have the right to prevent citizens from owning handguns.
These findings are unchanged from June 2008 just before the Supreme Court overturned Washington, D.C.'s law banning handguns in that city. Read the full story from Rasmussen Reports.
About NSSF
The National Shooting Sports Foundation is the trade association for the firearms industry. Its mission is to promote, protect and preserve hunting and the shooting sports. Formed in 1961, NSSF has a membership of more than 4,000 manufacturers, distributors, firearms retailers, shooting ranges, sportsmen's organizations and publishers. For more information, log on to www.nssf.org.