Justifiable Need Gun Petition, With 16,355 Signatures Delivered To NJ Gov. Christie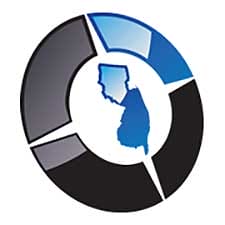 Trenton, NJ –  -(Ammoland.com)-  A petition calling on NJ Governor Chris Christie to change New Jersey's definition of "Justifiable Need" to include self-defense was delivered to the governor's office Monday morning, November 30, 2015.
The petition was started on the change.org web site by NJ resident Christopher Boyle in the wake of the Paris terrorist attacks.
In just about 8 days, the petition gathered 16,355 signatures, and according to Mr. Boyle was 1,000 pages long once printed out.
"Justifiable Need" is the vaguely defined definition that prevents a New Jersey resident from obtaining a permit to legally carry a hand gun for the purpose of self defense. During the application process, a NJ citizen must submit a statement of "justifiable need" as part of the application to their local police chief. If the police chief feels the requirement is met, the application then moves to Superior Court, where a judge will rule if the application meets the criteria.
Self-defense is not considered a valid reason.
Taken from: TITLE 13. LAW AND PUBLIC SAFETY CHAPTER 54. FIREARMS AND WEAPONS
N.J.A.C. 13:54-2.4 Application for a permit to carry a handgun

(d) Each application form shall also be accompanied by a written certification of justifiable need to carry a handgun, which shall be under oath and which:

1. In the case of a private citizen shall specify in detail the urgent necessity for self- protection, as evidenced by specific threats or previous attacks which demonstrate a special danger to the applicant's life that cannot be avoided by means other than by issuance of a permit to carry a handgun. Where possible the applicant shall corroborate the existence of any specific threats or previous attacks by reference to reports of such incidents to the appropriate law enforcement agencies; or

2. In the case of employees of private detective agencies, armored car companies and private security companies, that:

i. In the course of performing statutorily authorized duties, the applicant is subject to a substantial threat of serious bodily harm; and

ii. That carrying a handgun by the applicant is necessary to reduce the threat of unjustifiable serious bodily harm to any person.
More information on the entire application process can be found at the New Jersey State Police web site: https://www.njsp.org/firearms/pdf/062408_title13ch54.pdf
It is estimated that only a 1,000 NJ issued permits to carry a hand gun exist.
The text of the petition's cover letter is as follows:
Dear Governor Christie, 30 November 2015

Terrorists in Paris recently executed innocent civilians, and not one person fired back. They have no right to keep and bear arms in France, although self defense is a basic human right, outlined by the 2nd Amendment here in America. No law abiding French citizen was able to step up to stop the violence.

The same attack could happen here in New Jersey. Despite the 2nd Amendment to the Constitution stating "the right of the people to keep and bear Arms, shall not be infringed," law abiding citizens are barred from carrying a firearm outside their homes in New Jersey by an unconstitutional requirement of "justifiable need." Such a vague statement allows State of New Jersey officials to decide, on a whim, whether or not a law abiding citizen meets the "justifiable need" to carry a firearm. Self defense is not considered a justifiable need. Currently, well over 40 states actively issue concealed carry permits to their constituents. Those states show a documented decrease in violent crime versus states that violate residents rights.

Therefore, in light of the above, we call on you, Gov. Christie, to issue an executive order defining the meaning of justifiable need as it applies to concealed carry and adding self-defense as a justifiable need to carry a firearm. The simple action, of defining what constitutes "justifiable need," will allow the citizens of New Jersey the ability to defend themselves and their families, as well as those around them, from any type of deadly attack.

Attached, you will find the electronic signatures of sixteen thousand, three hundred and fifty-five Americans, the VAST majority from New Jersey, gathered over JUST eight days. Over four hundred of those citizens also wished to pass along comments regarding our 2nd Amendment Rights which are attached as well.

We urge you to consider issuing the executive order mentioned above to both make New Jersey a safer place, and to allow your constituents a fighting chance at defending themselves, their families and those around them, should the need arise.

Thank you in advance for your consideration in this matter.

Sincerely, Christopher P. Boyle
The residents of New Jersey are now awaiting his response?
About Citizens For A Safer NJ
Citizens For A Safer NJ is A non-profit, Self Defense Rights education and outreach organization. Visit us at https://www.facebook.com/citizensforasafernj/