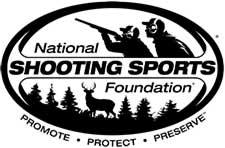 Washington, DC –  -(Ammoland.com)- It can be a challenge to stay on top of the myriad federal laws and regulations that govern the import and export of firearms and related products.
Compliance, however, is critical to keeping your business operating. To help firearm importers and exporters and other members of industry, a joint presentation of the National Shooting Sports Foundation and the FAIR Trade Group will take place Aug. 2-3 2016 at the Washington Wardman Park Marriott, 2660 Woodley Rd NW, Washington, DC 20008 (please note the new location).
Due to overwhelmingly positive feedback, this year we will be once again offering round-table sessions with ATF, including Imports Branch, National Firearms Act Branch, Firearms Technology Branch, Firearms Industry Programs Branch, eForms and Compliance, as well as with invited officials from Commerce Dept. BIS Office of Export Enforcement, State Dept. DDTC, Customs and Border Protection, Treasury's Tax and Trade Bureau, and Census Bureau's Automated Commercial Environment (ACE).
We will also be offering two optional add-on sessions "Firearms & Ammunition Excise Tax: The Basics" and "International Sales & Marketing and the Export Process."
Unlike last year, these sessions will run on Monday, August 1st 2016, the day before the conference kicks off.
REGISTER NOW
August 2-3, 2016 | Washington Wardman Park Marriott | Washington, DC
About NSSF  The National Shooting Sports Foundation is the trade association for the firearms industry. Its mission is to promote, protect and preserve hunting and the shooting sports. Formed in 1961, NSSF has a membership of more than 6,000 manufacturers, distributors, firearms retailers, shooting ranges, sportsmen's organizations and publishers. For more information, log on to www.nssf.org.