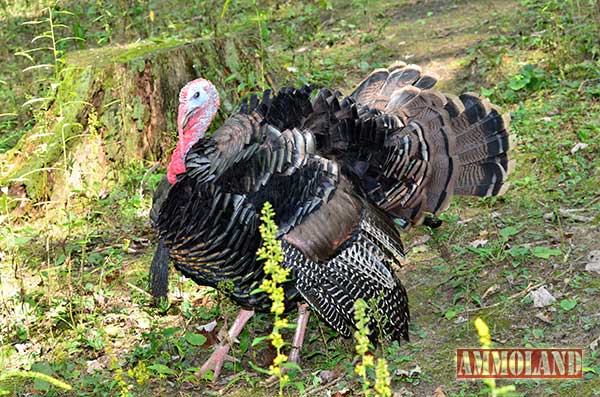 Council Grove, KS-(Ammoland.com)-
Youth age 11-16 who have an interest in learning how to hunt turkeys are eligible to apply for one of the coveted spots in the 15th Annual Council Grove Youth Turkey Hunt.
Lucky young hunters will hunt with experienced mentors on April 4, during the youth turkey season. Deadline for registration is March 20. The hunt is sponsored by the Kansas Department of Wildlife, Parks and Tourism (KDWPT), area chapters of the National Wild Turkey Federation, Quail and Upland Wildlife Federation, and Ducks Unlimited, as well as the U.S. Army Corps of Engineers. The event is part of KDWPT's "Pass It On" program, designed to recruit young hunters.
"Kansas turkey hunting prospects are good, and the excitement of the spring hunt can spark a passion for the outdoors many young Kansans have never experienced," said KDWPT public land manager Brent Konen.
Participants will pattern their shotguns, learn about turkey hunting techniques and scout for turkeys on the evening ofApril 3. On the morning of the hunt, hunters and their accompanying adults will be guided on public and private land. In addition to a memorable outdoor experience, participants will also receive door prizes, breakfast and lunch the day of the hunt, and one lucky hunter will get their bird mounted free, courtesy of JD Taxidermy of Alta Vista.
Lodging is available in nearby Council Grove, and camping is available at Council Grove Reservoir. Register by March 20 by contacting Konen at (620) 767-5900.