149,000 Permits Issued For 2010 Spring Turkey Hunt
Season to run April 14 – May 23; Youth turkey hunt set for April 10-11.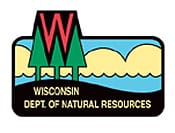 MADISON, Wi – -(AmmoLand.com)- More than 149,000 permits will be issued for the spring 2010 Wisconsin wild turkey season through the spring turkey preference drawing. Postcard notifications to successful applicants will be going out in the mail later in the week.
Hunters who do not receive a postcard by mid-February can check on the status of their permit application online through the Department of Natural Resources Online Licensing Center or by calling the DNR Customer Call Center from 7 a.m. through 10 p.m. seven days a week at 1-888-WDNRINFo (1-888-936-7463).
In total, 225,729 permits are available for the spring 2010 turkey season compared to 225,709 in 2009.
Hunters harvested 52,581 turkeys during the 2009 spring season. Final harvest numbers for the 2009 fall season will be published in the 2009 Wisconsin Big Game Hunting Summary in spring of 2010.
The spring 2010 turkey hunting season will run from April 14-May 23. The season is divided into six 5-day (Wednesday through Sunday) time periods. A total of 7 zones, 15 state parks and Fort McCoy will be open for hunting.
The number of turkey hunting zones has been reduced to seven large zones instead of the 46-zone structure of past years. The amount of total turkey hunting area is the same. Hunters should refer to the online map or the 2010 Spring Turkey regulations, which are included in the 2009 Small Game and Fall Turkey 2009 and Spring Turkey 2010 regulation pamphlet.
Hunters are reminded that Fort McCoy runs a separate spring turkey hunting season, different from the State of Wisconsin spring turkey hunt. Hunters that do not receive an approval to hunt turkeys through the state drawing in a Wisconsin turkey hunting zone for the 2010 spring season are eligible to apply for a spring permit at Fort McCoy.
Applications can be obtained from Fort McCoy by calling 608-388-3337 or visiting their Web site: www.mccoy.army.mil