MANSFIELD, TEXAS –-(Ammoland.com)- When you need a little help bringing your outdoor world into focus, 12 Survivors Escape Binoculars offer the perfect solution. Escape Binoculars (TS12021B, TS12021Y, TS12022B and TS12022Y) help you view wildlife, nature and sporting events with crystal clear quality.
Available in 10x or 16x magnification and blue or yellow finish, all Escape Binoculars have a high power-to-size ratio and feature a 32mm objective lens providing impeccable views during daylight hours. No adventure-seeker wants unnecessary weight and the Escape keeps this in mind with a lightweight design making it easy to carry around the neck. Escape Binoculars are rubber armored, leaving them less prone to damage, so you can focus more on adventures that keep your heart racing.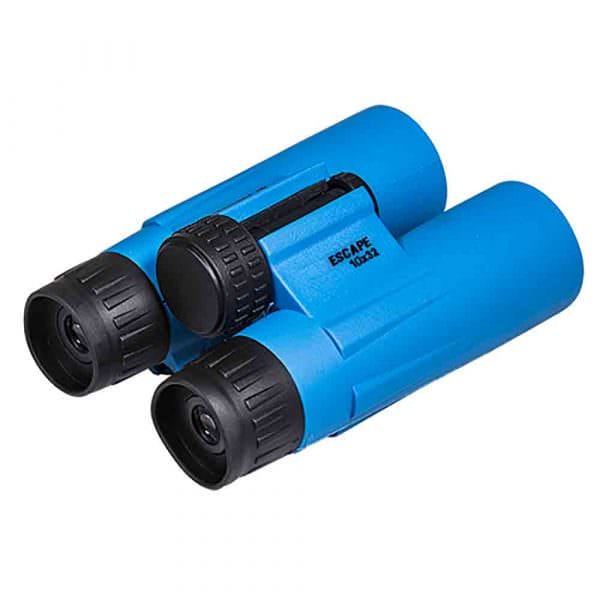 Designed to stand up to your extreme outdoor lifestyle, 12 Survivors Escape Binoculars boast a K9 roof prism system, fold-down eye cups, and adjustable diopter ring. The Escape's internal focus is ideal for spotting fine details in the wilderness. All Escape Binoculars include a carrying case, neck strap and lens cleaning cloth.
Visit Facebook, Twitter, Instagram and YouTube to learn more about 12 Survivors products.
About 12 Survivors
12 Survivors is a modern brand concept built around positive principles and support of the outdoor lifestyle, providing quality products such as knives, multi-tools, tents, first-aid kits, backpacks and other innovative gear to meet the demanding needs of survivalists, preppers, campers, hikers and hunters. For more information about 12 Survivors products, visit www.12survivors.com. For media requests related to 12 Survivors, please email mediarelations@12survivors.com.