"Conducted with a Mossberg 500 Shot Gun & Hawke Endurance Scope"
By Bob Shell
Apache Junction, AZ -(Ammoland.com)- For generations many youngsters started out with an inexpensive shotgun to start their activity in hunting.
I was one of those youths that started out with a bolt action Mossberg shotgun.
It was a 12 gauge with a barrel longer then a week but it served for some years until I got a little older. It harvested some rabbits and squirrels among other critters. Years ago if you used a shotgun for large game that was considered a handicap but that is no longer the case.
Back in the day, I knew a guy that owned a large pig pen and my brother and myself shot many rats there using a Mossberg 12 gauge. Since I was rolling my own, cost were kept down. Throughout the years, I had a couple of pumps in 12 and 20 gauge.
The little 20 was my favorite dove gun for years until I was talked out of it. I still regret that mistake.
The one 12 gauge I had was bought with a barrel that someone sawed off. Though legal, it looked like they used a wood saw to accomplish that task. As bad, as it looked it was a good brush gun for rabbits.
The way we hunted rabbits was in thick brush and frequently close shots and moving targets was the order of the day. A short barrel with no choke was the other order of the day.
The other barrel had screw in chokes for other hunting chores. The bottom line is I have used Mossberg shotguns for years and never had problems with them. They didn't look great but always performed which is by far more important.
For info on their extensive line of products you can go to https://www.mossberg.com/products/shotguns
I originally came from an area that required slugs for deer hunting. Due to the flat terrain rifle, bullets were considered too dangerous due to the distance they can travel. ( This myth has been proven unfounded today. )
A couple years back I picked up a model 930 which is an auto loader and as in my experiences it is trouble free. I have used it on some dove hunts and obtained good results. It has the regular screw in chokes that are so common today which gives you many options.
Mossberg 500 Slug Gun
Recently due to an assignment request, I picked up another Mossberg 500 Slug Gun this one with a rifled barrel. I am running some tests on modern slugs so this is the perfect platform for this job.
Some years ago Mossberg started to produce a model 500 with a rifled barrel. That gives a hunter a better and more accurate slug gun. Normally about 100 yards was considered the max distance that you could reliably hit a deer. Like everything else, there has been some improvements with slugs. Some are effective out to a couple hundred yards due to velocity and aerodynamic design. To top it off a Hawke scope was mounted and my previous experiences with Hawke scopes has always been positive.
Hawke Endurance Scope
I requested and received a Hawke scope to enhance the utility of this shotgun. While the 500's sights are good the scope is a 3 X 9 especially made for muzzle loaders and shotguns. It is the Hawke Endurance 3-9X40mm 30/30 Centre Cross Reticle model HK6356.
For someone who wants a quality scope at a reasonable price. It has clearly visible dots that have the ability to light up in red. The strength of the lighting is adjustable and the dots should help you out at various ranges. As with all Hawke products I use the optics are crystal clear. Based on my experience with this and other Hawke scopes I would definitely recommend it. The optics are first class and it held up its end during the tests.
For info you can go to www.hawkeoptics.com
With a Mossberg 500 Shotgun and a good scope such as the Hawke, used in the test, you are on level ground with a rifle out to 200 yards.
Keep in mind shotgun slugs have a lot of recoil so a good quality scope is important. For info on their line of products go to https://www.hawkeoptics.com/
12 Gauge Slugs Run Down
I have tested quite a few brands of slugs including some of the well-known names such as the Brenneke Slugs. They have been around for over 100 years and are still one of the top choices for deer. Lightfield offers a full line of slugs including some big bear busters. Like any type of shooting you should try a few brands to see what you gun likes best.
With the Mossberg I was working with it shot all of them pretty well, though some better than others. If I was going to take it hunting the slug chosen would be the one to match the game and conditions. Since there is a good choice I would try several brands. Any one of the brands I tried could be recommended as they are quality products but need to be matched to the gun. Foster slugs are still available but probably don't benefit from rifling but can be used. I have used them in smoothbores and they are good from 75 to 100 yards depending on the gun. To help out a little in trying some of these projectiles here is the contact info.
For Lightfield go to https://www.litfld.com/products/hunting/
Kent makes various types of shotgun ammo including slugs and various types of birdshot. If you are looking for some shotshell ammo you should check them out. For info you can go to https://www.litfld.com/products/hunting/
Since 1895 Brenneke has been producing superior slugs and in fact they were the first company to make an effective slug. Many of their current slugs have the design that came out in the 1890's and they still work for info you can go to https://www.brennekeusa.com/cms/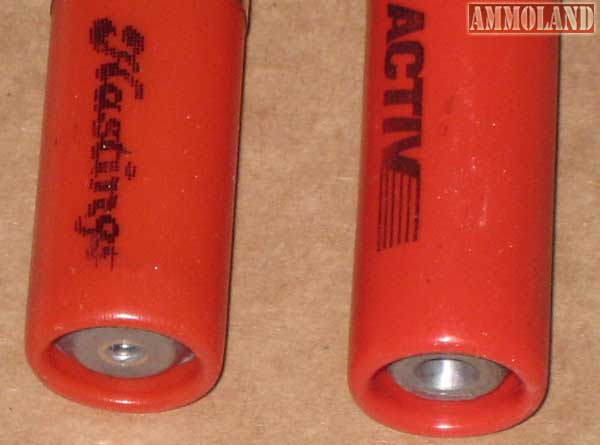 There are a number of other brands and such companies as Remington and Winchester make good slugs. There are some lightweight copper slugs, which I have shot in the past, and they are impressive. If you have a smoothbore and are on a budget the Foster slugs are still available and they still work. Some of the more potent rounds have muzzle energy that equals or exceeds the 30-06, though they don't have the range.
To give you an idea as to what to expect performance wise here are some of the loads I tested and chronographed.
LOAD, BULLET, VELOCITY, COMMENT
Kent 2 & ¾", 5 star, 1678, nice
Kent 3", 10 star, 1640, consistent
Brenneke Green Lightning, 1 & ¼ oz, 1418, accurate
Lightfield Hybrid, 546 grain, 1450, consistent
Lightfield 3", 1 & ¼ oz., 1558, powerful
Lightfield 2 & ¾", 1 & ¼ oz., 1423, accurate
Lightfield reduced recoil, 1 & ¼ oz., 1339, pleasant
46 grains Blue Dot, 480 grain, 1696, potent
The Lightfield slugs regardless of the load hits to the same point of impact at 50 yards which is unusual. That is a handy feature especially if more than one person uses that gun as ammo can be matched to recoil tolerance of the shooter.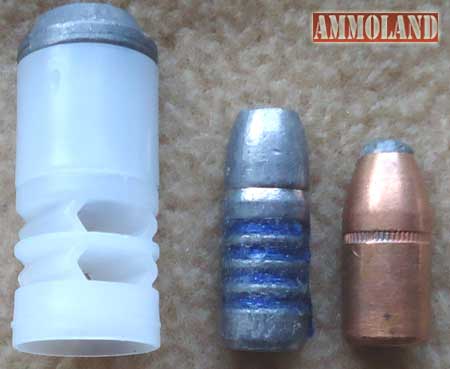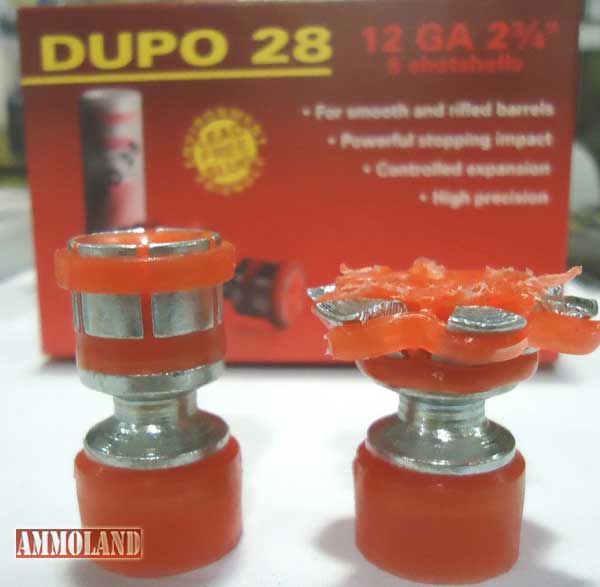 Like all types of ammo slugs have improved in the last few years. They are more streamlined, in some instances, and are more accurate especially in a rifled barrel. I picked up a verity of them for testing purposes.
Hunters have never had so good especially if you like to shop for a variety of different Slug Ammo.

 
Mossberg 500 Model Features
Gauge : 12
Chamber Size : 3″
Capacity : 6
Barrel : 24″ Fluted
Sights : Rifle Sights
Chokes : Fully-Rifled Bore
Overall Length : 43.5″
Length Of Pull : 13.875″
Barrel Finish : Blue
Stock : Wood
Weight : 7 lb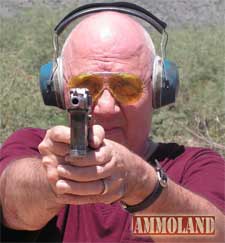 FEATURES
Mossberg's Most Diverse Collection of Stock, Barrel, Finish and Sighting Options
3″ Chambered models in 12ga./20ga.; .410 Bore (21/2″)
Field, Turkey, Waterfowl, Slug & Multi-Barrel Combo varieties; Models with LPA Adjustable Trigger
20/22/24/26/28″ Barrels; and 24″ Slug Barrel Options
Free Gun Lock/10-Year Limited Warranty included
RESOURCES
Slug Ammo
Mossberg 500 Slug Gun
Hawke Endurance Scope
About Bob Shell:
A Custom Reloader of Obsolete and Antique Ammo, Bob Shell, writes about the subject of Guns, Ammo, Shooting and Related Subjects. Visit: www.bobshellsblog.blogspot.com