By Don McDougall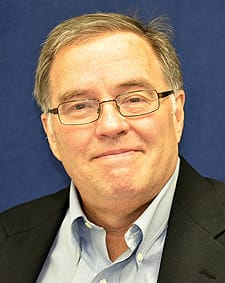 USA –-(Ammoland.com)- I know, right? Over 100,000 is WAY more than I thought, too!
NRA Instructors provide certified instruction to over 800,000 American shooters a year.
These are mostly new shooters and when you look at the total number of shooters trained the numbers are even more impressive. Unfortunately about half of my students don't want anything to do with the NRA.
They want the training but the NRA is well … the devil.
I thought I was alone in this so after I surveyed four other instructors we and found the same thing. The anti-gun media has so tainted the NRA's reputation that people are avoiding getting instruction on safe firearms use!
Think about this for a second the VERY people who say everyone should have gun training are discouraging it.
One recent "FIRST Steps" class was made up of women school teachers from a big city school system. The women all feared disciplinary action if their bosses found out they were at an NRA class.
Then there is the informal instruction at the range. A 15 year old girl was shooting with her dad. I APPLAUD the dad for crushing stereotypes and bringing his daughter to the range; but who gives an 8 inch .44 to teach a 100lb girl for her 1st time shooting? NRA instructors caught this and she was lent a Ruger Buckmark and given a box of .22s. The young lady was punching out the "X" ring after 10 minutes' instruction.
NRA Instructors provide education and safety training to MILLIONS of shooters every year!
Fact is the FIRST Steps and beginning classes are the core of the NRA's instruction classes. They make up the lion's share of the certified classes and are the classes that help people learn safety and proper gun storage and usage. The decline in accidental shooting is DIRECTLY related to the NRA's actions in this area. That is 10,000s of lives saved.
The NRA has a program specifically to promote women's shooting. It does FAR more than just get women safely involved in shooting, it promotes leadership for women and helps lead women to become instructors and coaches. The program is called "Women On Target" and the NRA hosted 500 plus clinics last year for over 15,000 women.
The Law Enforcement Division (LED) of the NRA was established in 1960 specifically to provide the law enforcement community with a means to certify law enforcement firearm instructors. ( Become and Instruction) Over the last 50 years, the NRA has trained more than 55,000 law enforcement firearm instructors and currently has over 11,000 active certified law enforcement instructors. These instructors take what they've learned back to their hometowns and communities and share it with the rest of their department
The NRA is committed to offering the best in law enforcement and military firearm instructor training available. Their instructors consist of active and former police officers from around the country who are highly trained and well-respected professionals in the field.
I'd be remiss if I didn't mention these last two NRA benefits for law enforcement – this affects us all.
Law enforcement has become of the most challenged jobs in the entire country.
They protect us every day, placing their lives on the line to keep us safe. The NRA has not forgotten these brave men and women.
Jeanne E. Bray – College Tuition Program
Named for the late Columbus, Ohio, police officer, shooting champion, and NRA Director, this program offers college scholarships of up to $2,500 per semester (up to $5,000 per year for a maximum of four years) to dependent children of any public law enforcement officer killed in the line of duty who was an NRA member at the time of death, and to dependent children of any current or retired law enforcement officers who are living and have current NRA membership.
NRA Law Enforcement Officer Line of Duty Death Benefit
A $35,000.00 insurance benefit to the survivors of any NRA-member law enforcement officer who is killed in the line of duty. Coverage is automatic for all law enforcement officers who are NRA members.
For a family who has lost a loved one while keeping us safe nothing can make up for the pain of that loss. The NRA has not forgotten their sacrifice and stands with them and their families. I don't see any of the anti-gun groups doing ANYTHING to support law enforcement. I don't see the anti-gun crowd doing one damn thing except act as a get out the vote program for gun grabbing politicians.
The NRA is far more than Wayne LaPierre appearing on Face The Nation a few times a year, or the magazine you get once a month. The NRA does more to support law enforcement and safety training than any other group in America. Universally we are all safer because of the actions and support of the NRA.
About Don McDougall
Don McDougall is an NRA instructor and member of the Los Padres "Friends of the NRA" committee. If he's not at the range you will find him setting the record straight with on gun issues and gun safety.