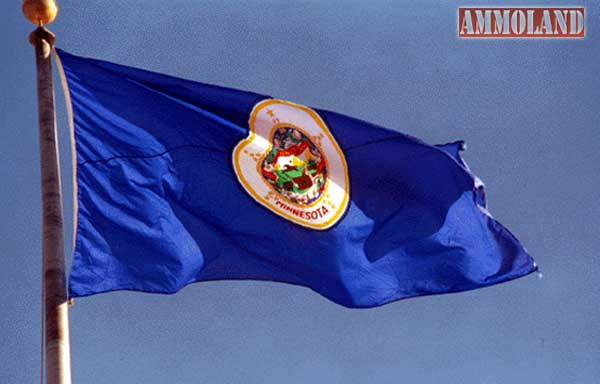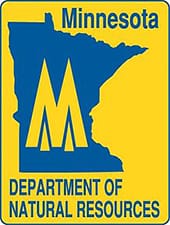 St. Paul, MN -(Ammoland.com)- The commissioner of the Minnesota Department of Natural Resources has appointed 10 Minnesotans to three-year terms on citizen oversight committees that monitor the agency's fish and wildlife spending.
The appointees are responsible for reviewing the DNR's annual Game and Fish Fund report in detail and, following discussions with agency leaders and others, prepare reports on their findings. Appointed to the Fisheries Oversight Committee by Tom Landwehr are John Haukos, Ortonville; Dave Koppe, Minnetonka; Steven Pedersen, Coon Rapids; and Bonnie Swanson, Willernie.
Appointed to the Wildlife Oversight Committee are Chad Bloom, Mayer; Bill Faber, Brainerd; Steve Okins, Willmar; Mark Popovich, Welch; Scott Springer, Preston; and Jenna Elizabeth Wiese, Ortonville.
Two people were reappointed to the wildlife committee for a second term and the other new members are first-time appointees. The committees will resume work after the mid-December publication of the DNR's Game and Fish Fund report for fiscal year 2014.
"We look forward to working with these volunteers," said Dave Schad, DNR deputy commissioner. "The appointments continue our commitment to share detailed budget information, bring new participants into the oversight process and ensure revenue generated by hunting and fishing license sales is used appropriately."
The Fisheries Oversight Committee and the Wildlife Oversight Committee continue a citizen oversight function first created in 1994. Almost 50 people applied for oversight committee positions. Factors in choosing the new appointees included geographic distribution, demographic diversity, and a mix of experienced and new participants.
In the weeks ahead, committee chairs and four members will be selected by each committee to serve on an umbrella Budgetary Oversight Committee chaired by another appointee, John E. Hunt. The committee will develop an overall report on expenditures for game and fish activities. Those recommendations will be delivered to the DNR commissioner and legislative committees with jurisdiction over natural resources financing for further consideration.
Though not well known, Minnesota's Game and Fish Fund is the fiscal foundation for much of the state's core natural resource management functions. Upwards of $90 million a year is deposited into this fund from hunting and fishing license sales, a sales tax on lottery tickets, and other sources of revenue, including a reimbursement based on a federal excise tax on certain hunting, fishing and boating equipment. The dollars that flow into this fund pay for the fish, wildlife, enforcement and ecological management that support 48,000 jobs in Minnesota's outdoor recreation and hospitality business.
Past Game and Fish Fund reports and oversight reports are available at www.dnr.state.mn.us/gamefishoversight/reports.html.
About the Minnesota Department of Natural Resources (MNDNR)
The Minnesota Department of Natural Resources is the agency of the U.S. state of Minnesota charged with conserving and managing the state's natural resources. The agency maintains areas such as state parks, state forests, recreational trails, and recreation areas as well as managing minerals, wildlife, and forestry. The agency is currently divided into sections Ecological Resources, Enforcement, Fish & Wildlife, Forestry, Lands and Minerals, Waterways, Parks and Trails, and Waters.