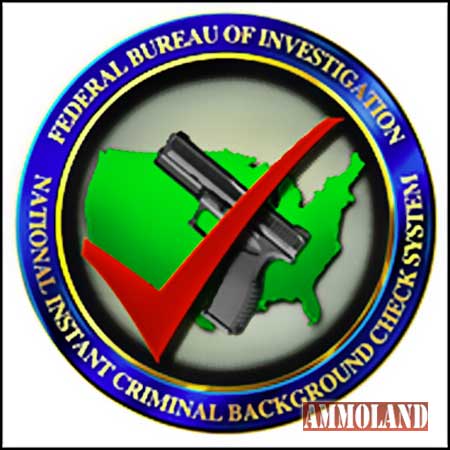 Chatsworth, IL -(AmmoLand.com)- The National Instant Criminal Background Check System (NICS) reports there were 1,487,871 background checks in the month of February, 2016.
This is the second highest number reported for any February. Ten years ago (2006), there were 684,963 reported for February, amounting to a 217% increase in 10 years.
In Illinois the number of FOID cards has reached 1,987,882. We are only short of the 2,000,000 mark by 12,118. It is important that we reach the 2,000,000 mark. I encourage everyone to make sure their family and friends get FOID cards. Having 2,000,000 FOID card holders will send a message to the anti-gunners.
The number of CCL's stands at 151,261 at the end of February. I am happy we have finally broken the 150,000 mark. This number also sends a message, not only to the anti-gunners, but to the bad guys.
Speaking of bad guys, do you remember the little 9 year-old boy who was lured into an alley and then shot to death? The perpetrator was a gang member by the name of Dwight Boone-Doty. Boone-Doty was sentenced to 5 years in prison in 2013 on gun and drug charges but was released after only 2 years in prison. Apparently, Boone-Doty is in a rival gang to the little boy's father's gang, and was "just" going to cut the boy's ears off, but shot him 5 times instead. To top it off, the little boy's father wouldn't cooperate with the police. Chicago has allowed itself to become a rookery for these creeps. The Chicago solution to this unbridled violence is always the same – to take away your guns. What ever happened to the idea of locking them up and throwing away the key? This is why you need to be an ISRA member.
The "Little Tuesday" primary election and caucuses are past, with Donald Trump taking 3 out of 4, losing only the Idaho caucus. Next Tuesday, March 15th, is really the Super Tuesday because up until now most of the states assign delegates proportionally. Simply put, if a candidate got 40% of the vote, they would get 40% of the delegates. This is an oversimplification but you get the idea. On March 15th, 2016, Florida, Missouri, Northern Mariana Islands caucuses and Ohio arewinner-take-all states. That amounts to 226 delegates for the Republicans. Proportional states include Illinois and North Carolina with a total of 141 delegates between them. The Republican nominee needs a total of 1237 on the first ballot at the Republican Convention.
On the Democrat side, Bernie Sanders has made some inroads but is going to finish second to Hillary. Sanders' win in Michigan is important because it was due in part to Hillary's extreme anti-gun stance. The 750,000 licensed hunters in Michigan probably didn't like that idea. Tuesday should be interesting. If Trump does well, he is probably on the way. Hillary can only be stopped by losing the FBI primary.
The ISRA Academy continues to bring top trainers to Illinois. Rob Pincus will present his two-day Combat Focus class on May 9th and 10th at the ISRA Range. ISRA members will receive a $100 discount coupon for the class.
As you are probably aware, the three-judge panel of the 4th Court of Appeals ruled favorably in the Kolbe v Hogan case, which is a case involving modern semi-auto sporting rifles. The defendants are now trying for a rehearing. Arguments will be heard on May 11th. 2016. We need to keep an eye on that case.
Many people have asked about the Wilson v Cook County case. There will be a status hearing on August 5th, 2016.
Thanks for being a member.
Follow the ISRA on Twitter and Facebook. Give the gift of an ISRA membership. Not an ISRA Member? Join Today!
Richard A. Pearson
ISRA Executive Director
About Illinois State Rifle Association:
The ISRA is the state's leading advocate of safe, lawful and responsible firearms ownership. Since 1903, the ISRA has represented the interests of over 1.5 million law-abiding Illinois firearm owners.
For more information, visit: www.isra.org.