2-percent funding increase urged by America's Voice for Conservation, Recreation and Preservation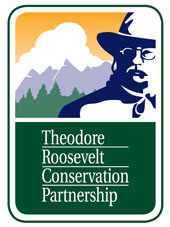 Washington, DC -(Ammoland.com)- A diverse and growing coalition representing more than 1,200 groups dedicated to balanced natural resources policy today urged congressional leaders to implement a 2-percent increase in funding for key conservation, outdoors and historic preservation programs in fiscal year 2016.
America's Voice for Conservation, Recreation and Preservation issued its request following two years of level funding for coalition priorities provided by the Murray-Ryan Bipartisan Budget Act of 2013. In budgets being considered for FY 2016, natural resource conservation, outdoor recreation and historic preservation programs could be subject to disproportionate cuts – an outcome that the AVCRP coalition is committed to avoiding.
Since the late 1970s, federal funding in conservation, outdoors and historic preservation has fallen from roughly 2 percent of the federal budget to 1 percent. In the last six years, congressional investment in natural resource conservation has failed to keep pace with inflation. While these increasingly scarce dollars have been leveraged with some success by philanthropic and corporate donors, America's ability to conserve natural resources that maintain water quality, protect coastlines, sustain economic opportunities and maintain access to outdoor recreation will continue to have diminishing returns.
In a letter to Senate and House leaders of both parties, the coalition stated, "Rather than compounding our deficit problems, America's lands and waters produce exceptional economic value and jobs in communities across the country. Federal programs that enable conservation of public and private land and water, recreation, fish and wildlife, and historic preservation are essential investments. They support a large outdoor recreation industry, agriculture and forestry, safe and plentiful water resources, urban restoration, and protection of communities from storms and droughts – all of which have large and quantifiable economic benefits."
Economic studies commissioned by the Outdoor Industry Association show that federal investments in conservation provide big returns. America's outdoor economy supports approximately 6 million jobs and generates nearly $80 billion in federal, state and local tax revenue annually. These are well-paying jobs in cities, towns and rural counties throughout the country that can't be exported or outsourced.
AVCRP steering committee members weighed in on the need for congressional action:
"When it comes to conservation, sportsmen have got a lot of skin in the game," said Whit Fosburgh, president and CEO of the Theodore Roosevelt Conservation Partnership. "Through license fees, duck stamps and excise taxes on fishing tackle, guns and ammunition, America's 40 million hunters and anglers have invested billions in sustaining America's lands and waters. In order to pass on to future generations the legacy of science-based wildlife management and public access established by Theodore Roosevelt, however, we need Congress to make smart investments now."

"The Outdoor Industry Association supports this coalition because we know investments in outdoor recreation inspire healthy people, build healthy communities and contribute $646 billion each year towards a healthier U.S. economy," said Steve Barker, interim executive director of the Outdoor Industry Association. "Long-term investments in outdoor recreation infrastructure, like federal programs that support our public lands and waters, provide the certainty outdoor businesses need to thrive."

"Heritage tourism is a booming business," said Civil War Trust President James Lighthizer, "and preservation activities play a huge role in helping it continue to grow. The more there is for visitors to see and do, the longer they will stay in a historic community, increasing the economic impact of their visits."

"We understand the collective significance of these programs for our economy and the outsize impacts that modest investments in these programs can have on local communities," said Jamie Williams, president of The Wilderness Society. "That's why the broad, bipartisan voices that form AVCRP are ramping up again because it is critical that Congress take this opportunity to reinvest in conservation and our public lands, which are true economic drivers across the country."

"Investing in nature is a smart strategy for a strong America," said Mark R. Tercek, president and CEO of The Nature Conservancy. "Our nation's lands and waters benefit our economy, enhance our communities, keep us safer from storm risks and provide access to outdoor recreation. And, from a dollars and cents perspective, investments in nature produce a clear return. Protecting our natural resources is not a luxury but an economic necessity and obligation to future generations."
Learn more about AVCRP, or Read the coalition's letter to Congress.
About Theodore Roosevelt Conservation Partnership (TRCP)
Inspired by the legacy of Theodore Roosevelt, the TRCP is a coalition of organizations and grassroots partners working together to preserve the traditions of hunting and fishing.
For more information about TRCP, please visit www.TRCP.org.